Without Reservations
Writings Related to the Insights and Experiences of an Indian Trader in the 21st Century

| New Items | Pottery | Kachinas | Baskets | Rugs | Jewelry |
| Plains Art | Fine Art | Index | Books & Music | Inuit Art |

Index to our past mailers | Enjoy our narratives? Let us know!
---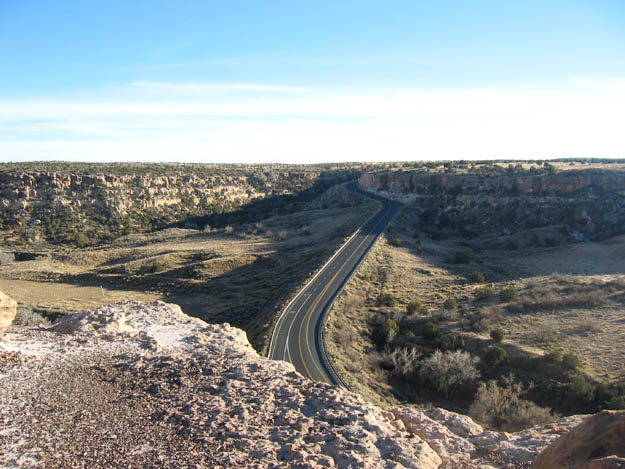 (Arizona State Highway 264 coming west from Window Rock - dropping down into Keams Canyon - a view from the top!)
---
Receive our narratives & stay on top of new additions and special offers!
JOIN OUR MAILING LIST!